Travel Portland, the Tualatin Valley and Oregon's Mt. Hood Territory joined with Travel Oregon, the Oregon Film Office, the Portland Film Office, the Oregon Coast Visitors Association, Mt. Hood & the Columbia River Gorge Regional Tourism Alliance and the Willamette Valley Visitors Association to help sponsor season 18 of the popular Bravo cooking competition series, Top Chef, in Portland.
This opportunity has been 16 years in the making and it could not have come at a better time as the Portland Region and other parts of Oregon begin the slow process of reopening after the pandemic and recovering from the devasting convergence in 2020 of an economic shutdown, social justice reckoning and political riots, and catastrophic wildfires.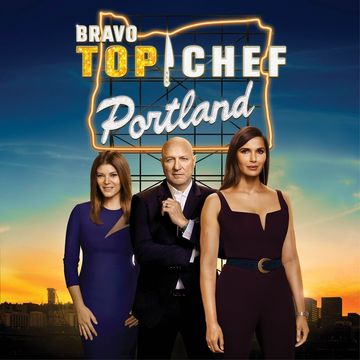 The series began filming in August of 2020 and aired nationally on Bravo on April 1. Cast and crew utilized more than 8,000 hotel room nights in Portland, paying lodging tax on all rooms. The season finale aired on July 1, 2021, one day after Governor Kate Brown rescinded emergency orders and lifted most of the restrictions that had been in effect in the state for the better part of 15 months.
RCTP funds were deployed to support the overall season sponsorship, as well as supporting specific location fees and fees associated with production agreements. Additional Portland Region locations and destination brands that were featured as result of the RCTP investment included Tualatin Valley and Oregon's Mt. Hood Territory.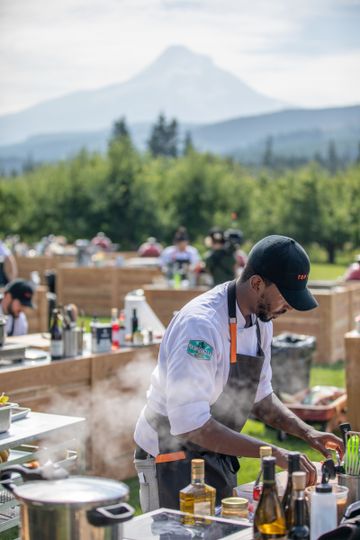 Goals
The primary goal of the investment is to leverage a unique opportunity to showcase Portland and Oregon to national and international audiences, reinforce Portland's image as home to a thriving culinary scene and inspire visitation.
The timing of the broadcast is expected to be especially helpful as Oregon and Portland begin to emerge from the grips of the pandemic and Americans start to resume making travel plans and moving about the country.
The series is an invaluable opportunity to communicate to our target markets and beyond that Portland and Oregon offer high-quality and innovative culinary experiences for visitors who are inspired to enjoy the talents of our creative chefs, the diversity of Oregon's bounty and the unparalleled natural beauty of our corner of the Pacific Northwest.
Results
Over 14 episodes from April to July, story lines featured Portland chefs as contestants and guest judges, local brands and ingredients, signature locations where episodes were set and background stories about Oregon's people and places were highlighted.
The Top Chef Portland series is expected to continue generating coverage over the coming years as the franchise lives on in reruns.